What else would really matter if you didn't have good health.

As a CNHP (Certified Natural Health Professional) and a person with Chronic Pain, I have found that so many of us don't feel as good as we think we should. I have also found out that each person has their own individual concerns and challenges and that wellness is a journey. In order to assist others with their needs, we have to work together and develop a wellness program using a combination of tools and therapies that suit your specific needs and develop a plan together to meet those needs.
We also know that choosing to go the natural way is not a quick fix! Modern medicine has us trained, we get sick or have a problem, we take a pill and we feel better. Although you feel better, did you really correct the problem or just mask the symptom. In natural health, healing is more of a journey that seeks out the root cause of the symptoms you are experiencing.
Natural Health Consultant Options
FREE Health Assessment
Wondering where to begin. This Health Assessment is a great place to start. It gives you some insight into your body's strength and weaknesses. It is a powerful tool that assesses your health and habits in the following areas: Mind and Emotions, Environmental and Pharmaceutical Influences, General Health and Vitality, and Dietary Influences. If you have any questions, please contact me. As an herbalist and someone who specializes in Nature's Sunshine Products we can assist you with your selection. Take the Health Assessment.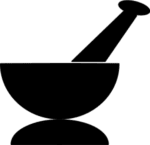 Body System Analysis!
The Body System Analysis was developed by Clinical Herbalist Steven Horne. It offers an in-depth questionnaire that utilizes a systematic approach to wellness. It is based on the principle that every disease or symptom has a root cause. This questionnaire takes a look at your root cause and analyzes the 11 main systems of the body. This questionnaire helps to determine your lifestyle habits and which body system may be in need of nutritional support. It is based on a natural A,B,C + D approach to wellness (Activating, Building, Cleansing + Direct Aid). Activating, Building and Cleansing is what the body does naturally to maintain balance. Once we review the questionnaire together, we can discuss lifestyle changes, herbal supplements and other natural therapies to bring your body back in balance.
Call and Schedule your Body System Analysis Today or Visit Us Here to Purchase Online – $25.00 per session
RBTI Analysis
RBTI is the abbreviated term for Reams Biological Theory of Ionization. This theory of ionization was developed in the 1930's by Dr. Carey Reams, a biochemist and mathematician. This analysis is non-invasive and uses fresh urine and saliva samples. The analysis takes a look at how well your body is keeping up with your lifestyle. It does not diagnose disease. If is an amazing analysis that can really pinpoint what your specific needs are. As Dr. Ream followers would say, "Why guess when you can be sure"! Once the analysis is complete we can develop a personalized supplement and lifestyle program.
Call our office today and Schedule your RBTI Analysis. The initial RBTI Analysis is $50.00. Monthly followups are $35.00.
Iridology or Iris Diagnosis / Iris Analysis
The Iris of the eye has been studied and has been used by Iridologists to detect the overall condition of the body. It is not used to diagnose disease. The color and patterns of the Iris are used to determine an individuals strengths or weaknesses. That may be why the expression "the eyes are the window to the soul" is so familiar to us. Once the evaluation is complete, we will be able to discuss your body's imbalances and make lifestyle and supplement recommendations.
Schedule your Iridology Analysis Today – $25.00 per session