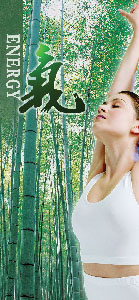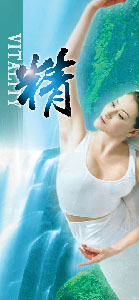 The Aqua Chi Foot Bath is a negative ion cleansing foot detox bath that enhances your body's ability to detoxify while balancing the energy pathways within your body.
Reflexology Foot Massage with the Advanced Electro Reflex Energizer. Foot Reflexology Massage benefits are numerous, including relieving pain and stiffness caused by over exercising; improving circulation; assisting the body in returning to a balance; headache relief and stress relief.
SOQI Energy Therapy and Far Infrared Bed includes a Chi Massage with the Chi Machine and Far Infrared Light Therapy. The SOQI Bed offers benefits similar to a full body massage without having a person. It is deeply relaxing and enhances your body's ability to detoxify and makes you feel totally rejuvenated and stress free when your session is done.
IN.FORM Online Program – Gut health is in the news and there is no better program for Repairing, Resetting and Replenishing your Gut than the IN.FORM Program! IN.FORM is a clinically studied program that helps you achieve a healthy gut as well as a healthy weight! Are you ready to take back your health? Join this amazing online program and improve your health!
Natural Health Consultations – Including the Body System Analysis, Iridology, RBTI Testing. Stop guessing at what you need!